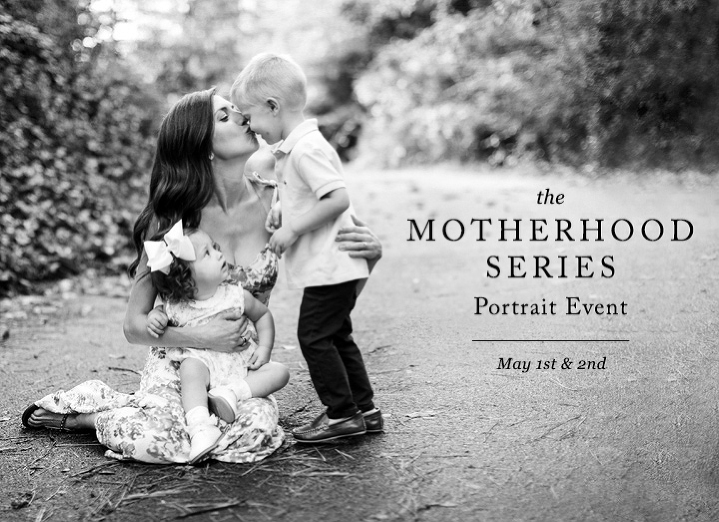 We're so excited to bring our 5th Annual Motherhood Series Portrait Event to our beloved clients this Spring! If you follow Alice Park or know her well, you'll know she is a big advocate for having moms step away from behind the camera and in front of the frame. As our children grow older, they need to see us in these portraits – holding them, laughing, smiling and exuding the JOY they bring out in us. Join us this April for a morning of outdoor mini sessions with Alice Park's talented team of photographers. Signup is now open with details outlined below.
When: Saturday, May 1st – Sunday, May 2nd
Location: An outdoor location TBD
Pricing: $99. This includes your ticket to our Mother's Day Event and a 10 minute mini-session. Digital collections are sold separately.
Digital Packages:
$199 – 2 Digital Files
$299 – 6 Digital Files
$399 – All Digital Files
Motherhood Series Wardrobe Edit: