Well, Lyon starts Kindergarten today and Elise starts preschool shortly after.  And I am a big fat mess right now.
I have been joyfully documenting Lyon's life since the day he was born, journaling every milestone and every emotion I've felt along the way.  He begins a new chapter in his life today, and for some reason – this has been my most challenging Project Lyon posts to write about.
Our baby.  5 years old.  Starting Kindergarten. <insert sobbing emoticon here>
Perhaps our deepest desire is that, in the end – Lyon remains that sweet, kind-hearted, joyful child that he is.  Just like this darling image below with his little sister that he loves so deeply.  That's all Kyu and I can ask for… saving the world or becoming the first Asian American President of the United States – well, that's just bonus.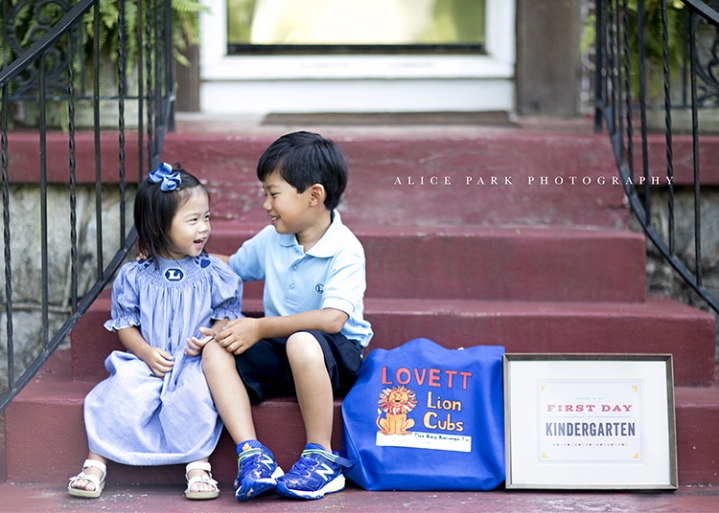 Happy first day of Kindergarten, my son.  I'm so proud of all that you are and all that you will become.
Love,
Mom