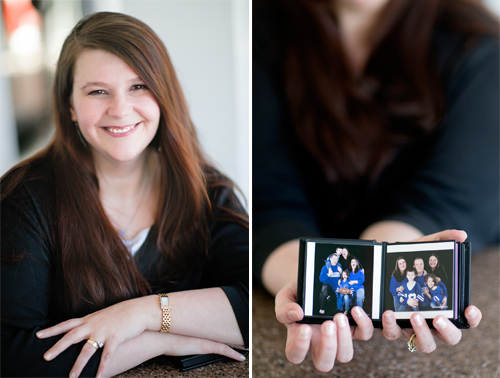 MAGGIE BAKER | Production Manager
Maggie just joined our team this year as production manager. She has been working with Photoshop and other design software for well over a decade. Maggie has extensive experience with fine art photography and elemental layout. She handles the daily behind-the-scenes magic in the studio. She gets to know our clients on a personal level to ensure their images are finished beautifully for their homes, fit their unique taste, and that their folio books depict their family's story perfectly.
Maggie lives in Marietta with her husband and now three sweet children. She says sweet, but if she's being honest she'll say "energetic".
Favorite Childhood Memory – I was about 4 years old and my mother bought me this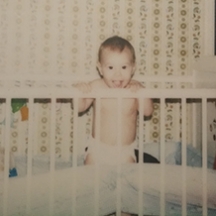 beautiful new dress. I then promptly went outside to play. My poor mother had no idea I didn't change my clothes. I come back inside covered in… nature. She took one look at me and almost cried, but that's when I delivered the line of all lines, "All you have to do is wash it." To this day when my kids get dirty and get mud all over themselves I just smile and remember that 4 year old me knows there's nothing a
good washing can't fix.
Favorite Vacation Spot – If it has a beach, I'm there. Well… maybe I should say a beach with no sharks. I love the beach; sharks, not so much.
Favorite Go To Eatery – I'm so incredibly lucky; my husband is a chef so my favorite foodie spot is my kitchen!
Favorite Clothing Boutique – I'm a mom of 3, is Target a boutique?
Favorite Quote – "If we own the story then we can write the ending." – Brene' Brown